Let's go the extra mile
In life, when you want to get somewhere, you have to go step by step. Running is not about being better than someone else. It's about being better than you used to be. It's about going that one step further. In our bar we prepare for our daily runs in life and we celebrate our achievements. We get inspired by nature, unwind after the day and already think of how to go the extra mile tomorrow. LET'S GO THE EXTRA MILE.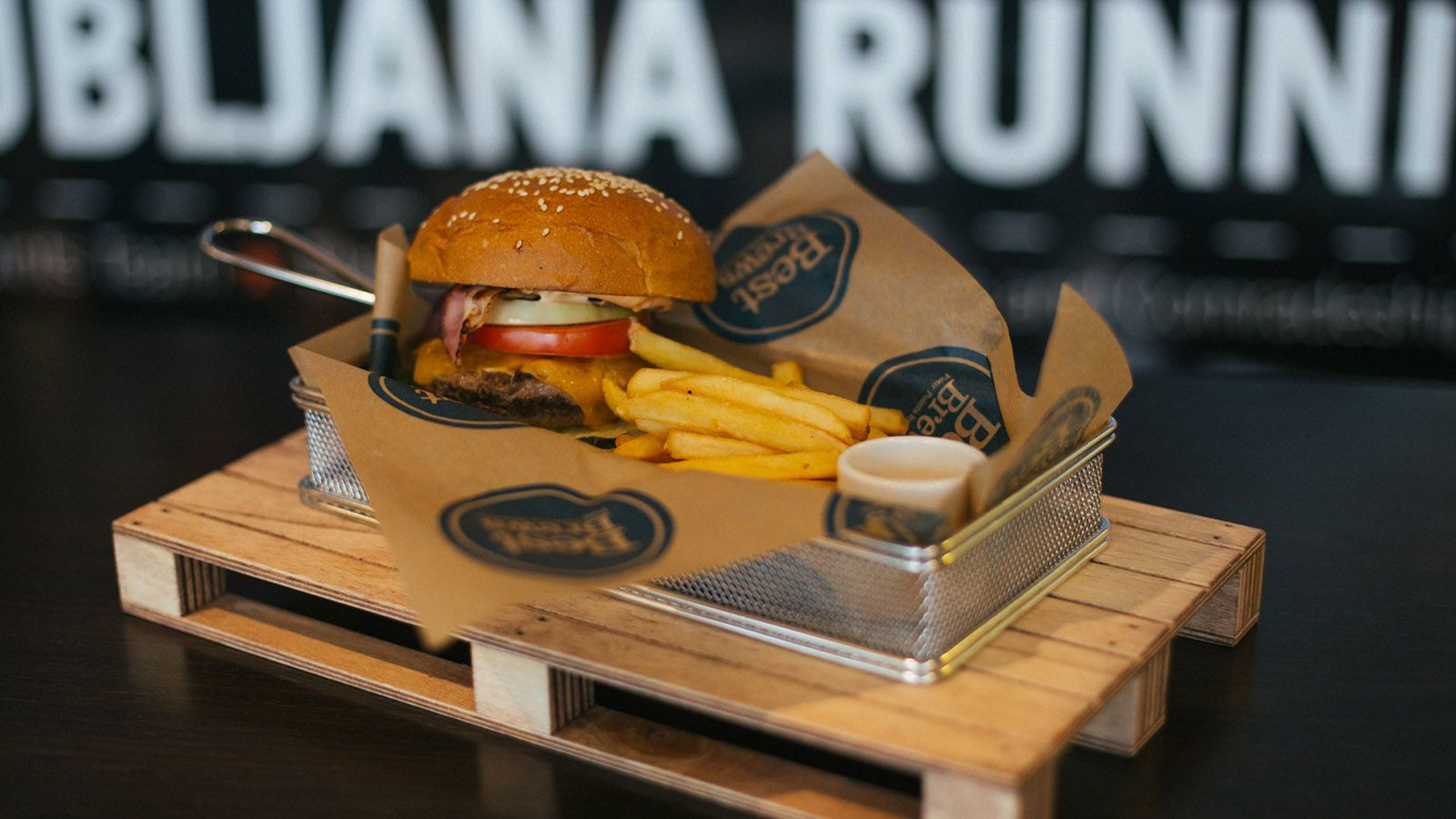 Drinking beer in a bar in Ljubljana
At The Extra Mile bar we love everything running especially great beers and amazing friends. Located close to numerous Ljubljana running tracks our bar is a perfect place to start your runs and meet with your friends afterwards to unwind. We have amazing food pairings, beer tasting sessions, tap take over events, game nights. It is a place where you can enjoy great local bites and watch exciting games.
Join us at The Extra Mile bar
This is a place where you can become indulged in everything that is great about running. We know there's nothing quite like finding that perfect track. At the Extra Mile we have running routes library with best tracks in Ljubljana, last lap bell for ordering rounds, we collect running tips, medals, photos and unique sports memories. Be sure not to miss our "Always earned, never given" spot. Don't wait until you've reached your goals to come to our bar. Share your passion with us. There really never is a dull moment.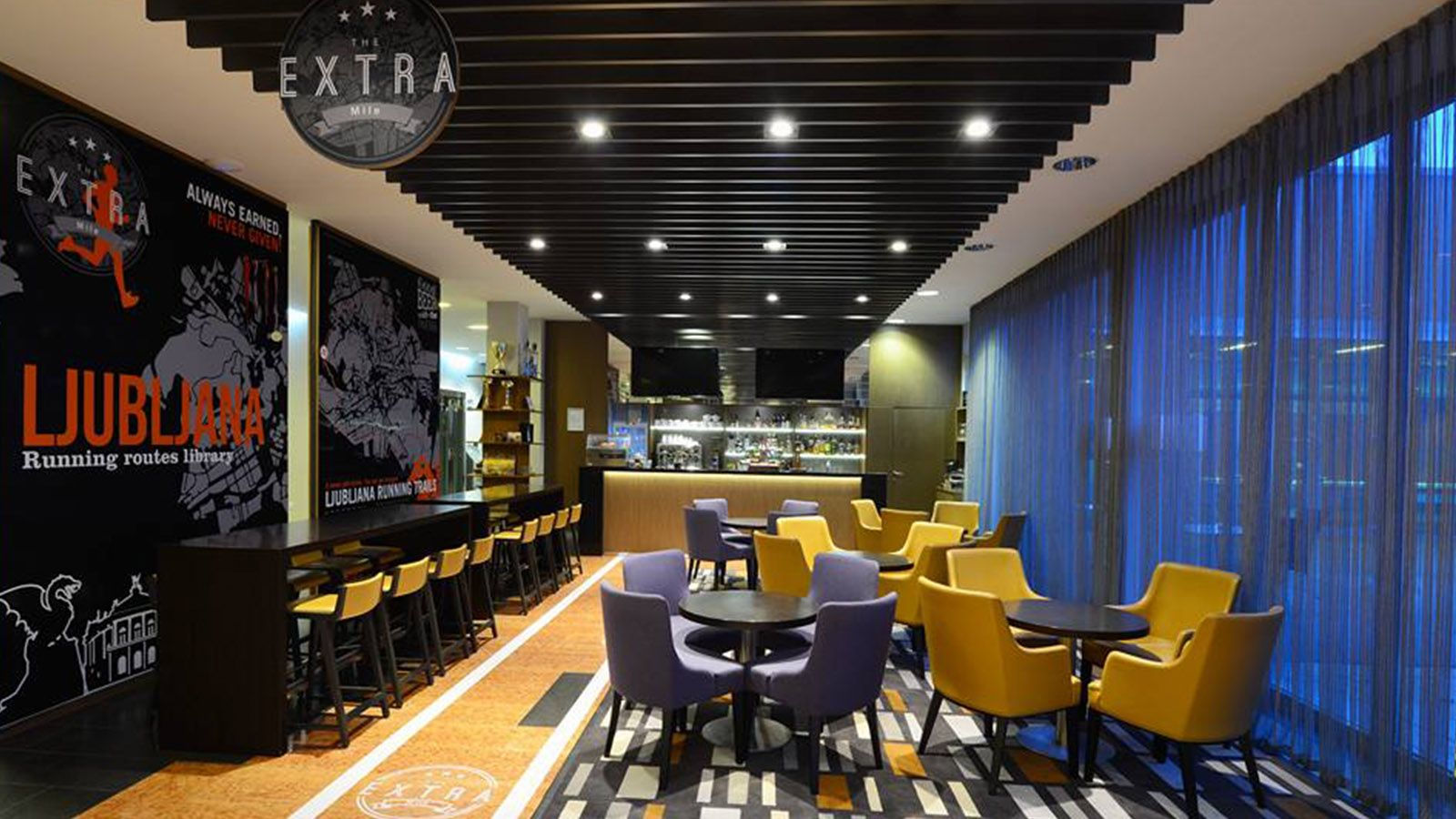 Opening Hours
Monday - Sunday
7 AM - 12 AM
Cuisine
Local & International
SPG® Benefits
Restaurants & Bars Programme
Delicious now has a new meaning: dine with us as a Starwood Preferred Guest® member and earn Starpoints. Plus, dig in to exclusive member-only savings of 10% at Atrium Restaurant and up to 30% at over 1000 restaurants and bars worldwide.
Not an SPG member yet? No worries, our staff will be happy to enroll at your convenience or join now online.