Fitness studio
Would you prefer a good workout?
Hit the gym and energize yourself. You can stretch and work out in our fully equipped gym. You can choose between a large range of workouts, making sure you get the right one.
There is nothing worse than sitting in a gym somewhere in the cellar, don't you think? That's why at our Gym you enjoy full daylight and feel just like if you were exercising outside.
Our fitness studio and Finnish sauna are open 24 hours a day, every day and free of charge to use for all our hotel guests.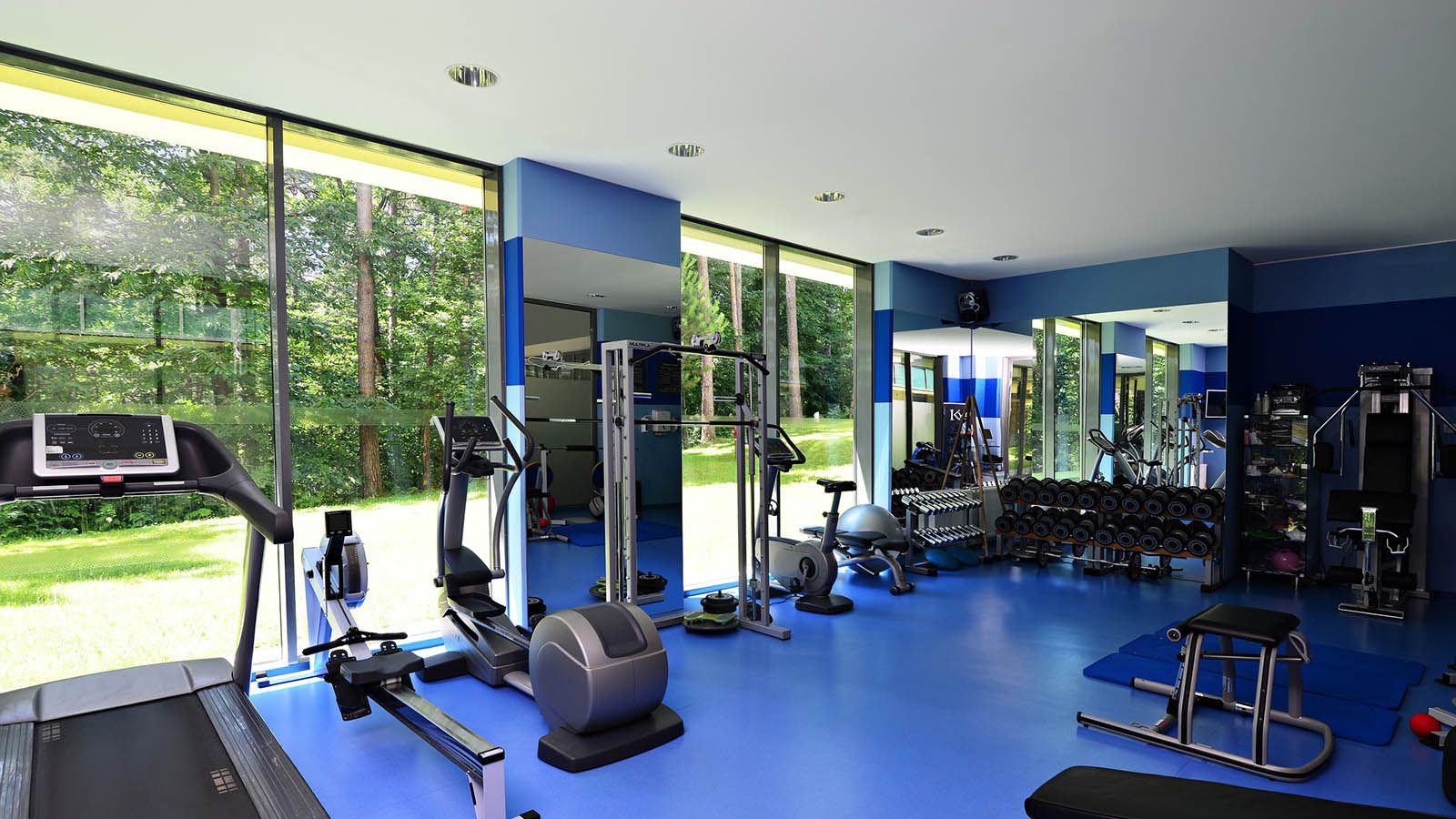 Finnish sauna
Enjoy while steaming down
Whether on cold days or after playing sports: our sauna is ideal relaxation zone for you to unwind and enjoy the spectacular view over the forest.
Bring your body to heat in our Finnish Sauna. Saunas are an integral part of the way of life in Finland and is considered a necessity.
Taking a sauna begins with a wash (shower) followed by a sit in the steam room, normally at 80-110 C bringing the body temperature to rise and a cool down outside. Ready to try it out?
Play around
Four Points by Sheraton Ljubljana Mons offers a wide range of services in order to meet your needs. We know you had a long journey or a difficult working day and that's why we are sure that the sight of the nearby woods and Alpine peaks might have a soothing effect on you. Perhaps these views may put you in an active mood to do something for your body or just to relax.
Choose between the many options to relax and unwind. Ready for a round of pool-billard with some friends or other guests of the hotel?
Opening Hours
Every day
All day long open
Contact Us
Phone: +386 1 470 27 00
Book Now your Weekend Stay
Book Now your Weekend Stay
Weekend Getaway to Ljubljana
Enjoy the weekend with sweet escape to Ljubljana. Explore charm of the city and visit its beautiful places and attractions.
Stay in one of our comfortable rooms for 2 nights and take next advantages:
Daily rich breakfast buffet
Early check in from 11 AM
Late check out untill 3 PM
Free WiFi
Free gym and sauna
Free hotel parking
30% discount on Atlantis Waterpark
Book now from 59 € per night.
*Limited availability
Terms & Conditions
© 2018 Marriott International, Inc.