Stargaze from your bed
Only at Four Points Ljubljana
Four Points by Sheraton Ljubljana Mons is the only hotel where you can stargaze throughout the whole year. Come in. We're glad you made it. Enjoy the simple pleasures of life in our guest rooms and suites. Stargaze from bed and see what you have been missing on.
Imagine night-time stargazing and then waking up and enjoying Ljubljana's vibrant atmosphere. Four Points Ljubljana & Starscapes® Artists Illusionists ZIMA offers you overnight with breakfast in room with breathtaking virtual planetarium. Sleeping under stars is, simply put, awesome.
A blanket of stars
Rediscover the magic and the benefits of in-room stargazing. Virtual Planetarium™ is a fantastic artwork that creates a very impressive illusion of having a clear glass ceiling above you as you lie down in your bedroom at night. What you see up in the sky is the same as you would see on a cloudless night, high up in the mountains, with thousands of twinkling stars.
A celestial view you won't soon forget.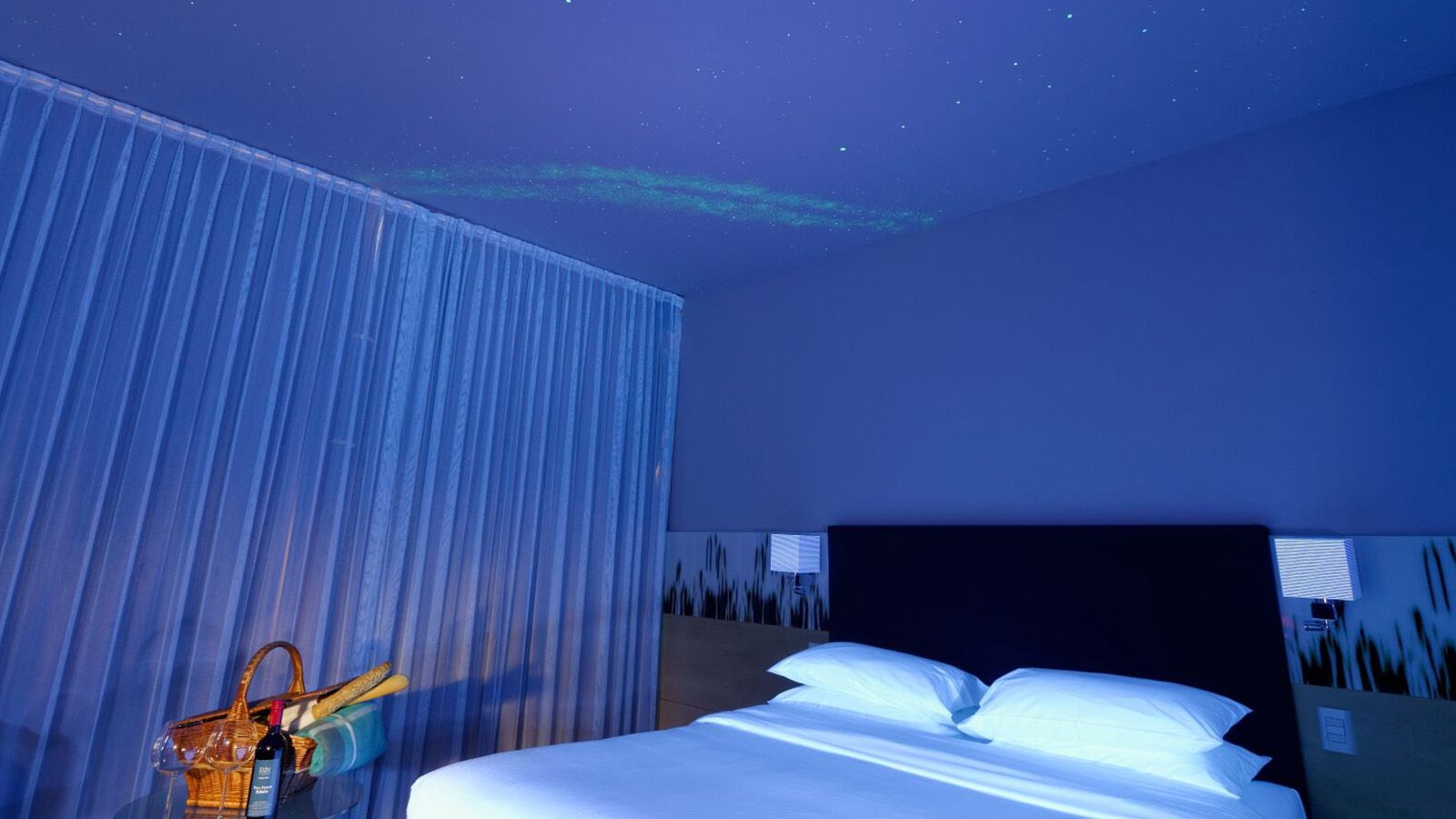 Discover the benefits of in-room stargazing
In-room stargazing makes the bedroom a perfect "haven getaway" for anyone to relax and relieve stress.
It aids in problem solving, meditation, reflection, and creation of profound ideas.
Helps those who have trouble falling asleep away from home.
You can get to know commons star constellations.
Partner of the project is Starscapes® Artists Illusionists ZIMA.